About SJPN Trust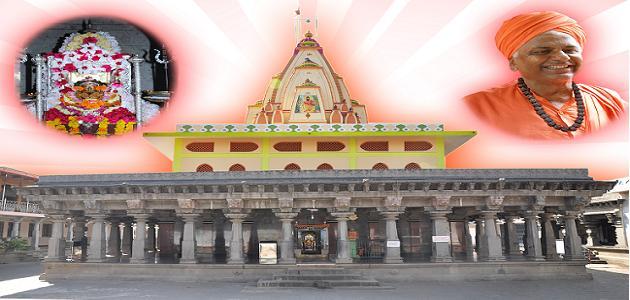 It was with the vision and foresight of His Holiness Sriman Niranjan Jagagdguru Pancham Shri Nijalingeshwar Mahaswamiji, the ninth pontiff of Shri Siddha Sousthan Math, Nidasoshi that Shri Jagadguru Pancham Nijalingeshwar (SJPN) Trust was founded in the year 1984 with the sole purpose of imparting technical education to the needy masses. The Siddha Sousthan Math, Nidasoshi is a holy shrine and has a glorious history of over 300 years. The religious tolerance and preaching of the Math has attracted a large number of devotees & disciples from the States of Karnataka, Goa, and Maharashtra.
The Management of the Trust is a benevolent body of individuals drawn from various walks of life. Eminent personalities from the society, politics, and service sector give the governing body a clear and practical perspective in managing the institution.
Advisory Committee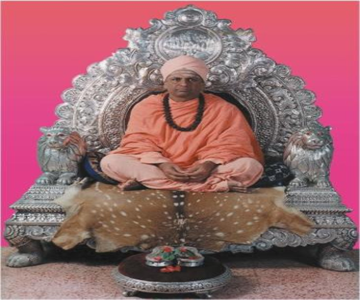 Sriman Niranjan Jagadguru Pancham Shri Shivalingeshwar Mahaswamiji (President)
The advisory committee comprises of His Holiness Shri Shivalingeshwar Mahaswamiji, the tenth pontiff of Sri Siddha Sousthan Math, Nidasoshi, as its President; and Sri Malharigouda S Patil, Ex Minister, Government of Karnataka as its Vice President. The other members of the Committee include illustrious and accomplished personalities like Sri Ramesh V Katti, a member of parliament lok sabha; Sri suresh B Bellad, a social worker; Sri S S Patil, an accomplished Civil Engineer and an able administrator; Sri B L Khot, an agriculturist and businessman; Sri I D Gudagi, an agriculturist and a social worker; and Sri G M Patil, a Class-I Civil Contractor. Among these personalities Sri G M Patil is presently the Secretary of the Trust.
Shri M S Patil
Vice-President

Shri R V Katti
Member

Shri S B Bellad
Member

Shri S S Patil
Member

Shri B L Khot
Member

Shri I D Gudagi
Member

Shri G M Patil
Secretary
Governing Council
| S.NO | Name | Designation |
| --- | --- | --- |
| 1. | Sriman Niranjan Jagagdguru Pancham Shri Shivlingeshwar Mahaswamiji | Chairman |
| 2. | Shri G M Patil | Member |
| 3. | Shri S B Bellad | Member |
| 4. | Dr. U. Ramesh, Regional officer & Director, SWRO-AICTE, Bengaluru | Member |
| 5. | AICTE, Nominee | Member |
| 6. | Dr. Vishaldatt Kohir, V.T.U Nominee | Member |
| 7. | Shri H. U. Talawar, D.T.E., Bengaluru | Member |
| 8. | Government Nominee | Member |
| 9. | Dr.Viresh G. Kasabegoudar, Professor | Member |
| 10. | Shri Mahantesh Tanodi, Asst. Professor | Member |
| 11. | Dr. S C. Kamate, Principal | Secretary |
Office Staff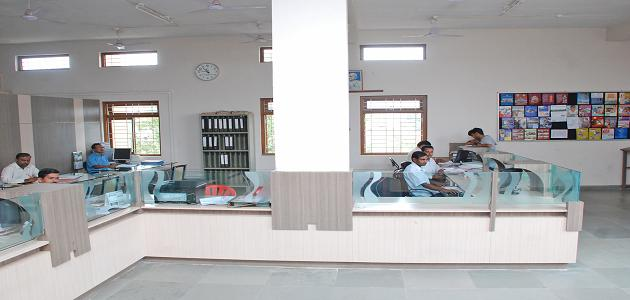 The routine adminstration of the Institute is taken care of by a team of qualified and experienced office staff. Sri S R Koteppgol is the Office Supdt (Administration), and Sri V S Hiremath is the Office Supdt (Academics)

Shri S R Koteppagol
OS(Admnistration)
+919480849333


Shri V S Hiremath
OS(Academics)
+919448029815


Shri S S Dhange
Accountant
+917259666340


Shri S B Chougala
FDA
+919449535523


Shri T B Patil
FDA
+919739108962


Shri K B Uramanatti
FDA
+919886850535


Shri V K Badakar
Typist
+919739392418


Shri M B Patil
FDA
+919972470924


Shri S M Kamate
SDA
+919538193716


Shri D V Joshi
Suptd. Boy's Hostel
+919739134645


Miss Anita Kamanuri
Suptd. Girls Hostel
+919164083676


Shri A. K. Huddar
Peon
+919620163714


Shri. S. B. Khot
Helper
+919916874660


Shri. G. S. Tolake
Peon
+917406967753